Home delivery
Amount of the order
(1) Area #1
(2) Area #2
(3) Area #3
(4) Area #4
(5) Area #5
(6) Area #6
Less than 80 €
7 €
10 €
12 €
18 €
30 €
30 €
More than or equal to 80 €
35 €
35 €
More than or equal to 90 €
FREE
12 €
15 €
20 €
40 €
39 €
More than 250 €
FREE
FREE
FREE
FREE
45 €
(1) Area #1 :

France métropolitaine,

Corse,
Andorra,
Monaco.
(2) Area #2 :

Belgium,

Luxembourg,

Nederland,
Deutschland.
(3) Area #3 : 
Italia,

España, 

 Éire, 

 Portugal, 

 Österreich, 

Suisse
(4) Area #4 : 

Danmark, 

Suomi,

Norge,

Suede, 
Magyarország, 

Polska,

Česká republika,

Slovensko,

Slovenija,
Hrvatska,
Eestie,
Lietuva,
Latvija, 

Great-Britain, 

 Ελλάδα.
(5) Area #5 : 
 Ísland, 

 Malta and French overseas department below 

Guadeloupe,

Guyane française,
Réunion,
Martinique,
Mayotte, 

St Pierre et Miquelon.
(6) Area #6 : 

USA, 
Australia,

Canada.
 

All home deliveries are handled by La Poste Colissimo (delivered against signature) that gives you the ability to track the online delivery of your order . At each departure , we send you an email with the tracking number of the package you can find it at the following address: http://www.colissimo.fr/portail_colissimo/suivre.do?language=en_GB
Delivery times are 2 to 3 business days for metropolitan France, Corsica, Monaco and Belgium; 3 to 7 working days for European countries and 10 to 15 days for North America. Any order placed before noon will be shipped the same day. By cons, orders placed between friday and tuesday noon will be shipped on tuesday at 17:00.
---
Delivery to a local pickup location
| Amount of the order | France (metropolitan) | Belgium |
| --- | --- | --- |
| Less than 90 € | 5 € | 7 € |
| More than or equal to 90 € | FREE | FREE |
The rates displayed are the only withdrawal shops. For removal in a post office or Cityssimo, please refer to the fee schedule "Home delivery" by Colissimo because it is the same rates.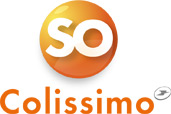 Exclusively in France and Belgium, So Colissimo offers a delivery service in the relay points.

The benefits are identical to the carrier Colissimo, you will be able to come pick up your order at the point of withdrawal below:
• Local shops
• Post Offices
• Cityssimo (24/7 parcel lockers)
 
---
Click & Collect / In-Store Pickup (Béziers, France)
/ FREE
In case you are near our shop, we offer you the opportunity to pick up your order in our Skateshop Béziers after confirming your payment online. Thus, you avoid paying delivery charges.
---
Packaging costs
/ FREE
Each parcel is carefully prepared and we always use quality packaging to minimize any problems of impacts during transport.
Packaging supplies used are offered, with the exception of those used for pre-built complete skateboards where a surcharge between 9 and 12 euros TTC will be charged.