Covid-19 Delivery maintained
Skateboard shop
Skateshop since 1997
+33 (0)4 67 49 39 32
Tuesday > saturday 10/12AM 2/7PM
Delivery within 3-4 working days for European countries
And international delivery by Colissimo with tracking
Secure payment
By 3D Secure system
Lakai Online-Shop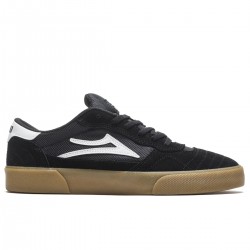 ---
Skate Shoes LAKAI Footwear Limited
Lakai Limited Footwear is a skateboard footwear company based in Torrance, California. Lakai shoes quality designs to reduce wear and natural skate inspired culture skateboardistique for design. Shoes Lakai was founded by professional skateboarders and founders of the brand Girl skateboards (Mike Carroll and Rick Howard) in 1999. They felt that they could contribute to the world of skateboarding in running their own company skate shoes rather than go be sponsored by another group of shoes. Lakai Limited Footwear was formed after the two pro skaters have left the shoe brand DC Shoes. The name Lakai is short for Malakai is the favorite character of Mike Carroll from the film The children of the corn. Lakai limited footwear is part of the Girl Distribution family with brands: Girl Skateboards, Chocolate Skateboards, Royal Trucks, Fourstar Clothing Co, Ruby Clothing, Crailtap and Skate Mental.
Skate videos LAKAI Footwear Limited
After the release of the video Lakai skate round the Flareen Beware of June 2002, the first video of the team was Fully Flared.
November 16, 2007. Fully Flared is then released on DVD December 7, 2007. Fully Flared video tribute received by the magazine Transworld Skateboarding skate in the skate video best ranking at the 10th edition of Transworld Skateboarding Awards.
Skateboard team LAKAI Limited Footwear
Marc Johnson, Mike Carroll, Rick Howard, Guy Mariano, Brandon Biebel, Rob Welsh, Vincent Alvarez, Jesus Fernandez, JB Gillet, Nick Jensen, Danny Brady, Raven Tershy, Riley Hawk, Daniel Espinosa, Stevie Perez and Sebo Walker.
Lakai Shoes store
Lakai shoes | Lakai select | skateshoes | team Lakai | Lakai shop | Lakai cheap | Lakai skate shop | Lakai fully flared | Lakai the shoes we skate | skateshoes | Lakai sale | Lakai skate shoes | Lakai skateboarding | Lakai limited footwear | Lakai SMU | Lakai Manchester | Lakai XLK | Lakai footwear